About BcT
EMPOWERING WOMEN IN FITNESS NUTRITION & LIFE!
Bootcamp Tulsa is Oklahoma's premier bootcamp and fitness program exclusively for women. Created in 2008 as Tulsa's First Ever Outdoor Bootcamp, Bootcamp Tulsa, with now locations in Jenks, South Tulsa, Midtown, Broken Arrow, Bixby and Owasso is the go-to fitness program for the women of Tulsa and surrounding areas.
Founded by nationally recognized Strength & Conditioning Coach, Jonathan Conneely, "Coach JC" in 2008 to provide the women of Tulsa OK with a program that produces RESULTS.
"Often imitated but never duplicated!"
 If you are looking for the best way to lose weight, get healthy and live the life you were born to live Bootcamp Tulsa will deliver.
Why BcT?
Bootcamp Tulsa is more than just a workout. Bootcamp Tulsa is a way of life! Bootcamp Tulsa is a community that was built for a place for women to finally get the results they desire and deserve. Coached by some of the top certified coaches in the nation Bootcamp Tulsa is the standard in Oklahoma when it comes to fitness.
 We believe that each and every woman is a BEAUTIFUL being. We believe that each and every woman can WIN and should WIN in both their fitness and in life.  Sometimes society tells you different and sometimes that beauty becomes clouded.
At BcT we bring out the BEAUTIFUL WINNER within you. You will be challenged to be the BEST you so that you can WIN Physically, Mentally, Emotionally, Spiritually, and Relationally so that you can WIN in life!
Bootcamp Tulsa Is About…
FAMILY.

 Connection is key and at BcT you will connect with some of the most beautiful women in the world. Women just like you from all walks of life. Once you are in the family you will experience what a family is all about. Love, Compassion,  and Accountability. We also believe in the family and are advocates for STRONG families in America. Yes, BcT is a woman's only program but we don't discriminate. Check it out…
Fitness for Men
Fitness for the Kids and Athletes
JC
FAITH.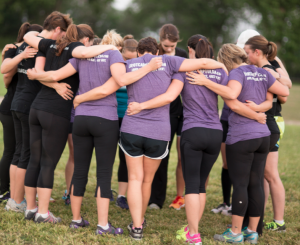 Bootcamp Tulsa was built on principles that last. You will create a faith in who you are and what you stand for. Faith in knowing that you can have that thing you so badly desire. Faith to awaken those dreams and look and feel sexy again.  You will be in a family that believes in you when you find it hard to believe in yourself. You will create the faith to know that you were wonderfully made and you can look and feel the way you desire and deserve. Faith is created and you will create faith so you can WIN spiritually and WIN in life.
FUN.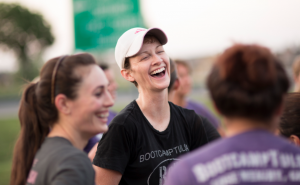 If you're not having fun in life it's not worth it. We believe that fitness can and should be fun. You reaching your goals can be fun and at BcT you will have fun. You will even learn how you can have fun as you conquer the right mindset and eating habits to WIN. At BcT our family creates FUN! Life is about having FUN with your family and friends and the joy and happiness that you will find at BcT will re-energize you and rejuvenate you to WIN in life.
FITNESS.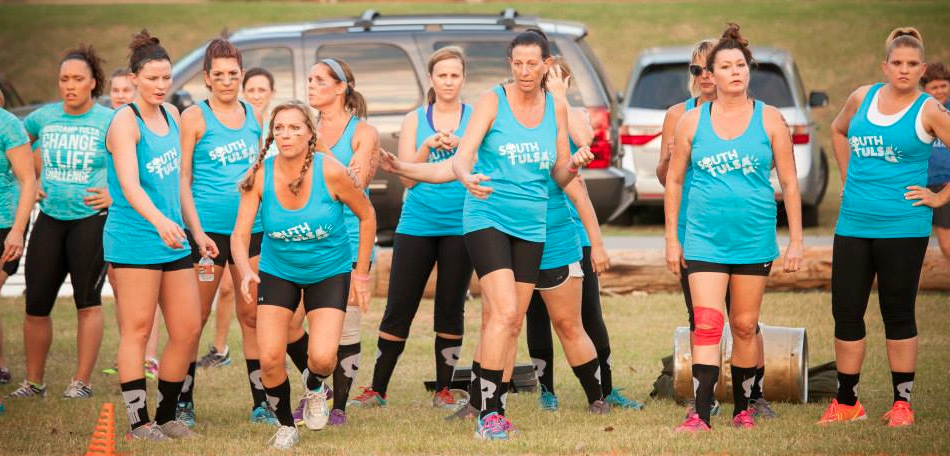 You were created to move. Your health and your body is one of your most valuable assets. No matter where you are at in life when it comes to your fitness you can do Bootcamp Tulsa. Our programs are designs for ALL fitness levels and abilities. At BcT you will discover how your body should feel and perform. You will gain strength and stamina  so that you can choose to live life to the fullest. You WILL experience results in your body. You WILL feel better, look better and perform better and you will WIN.
BOOTCAMP TULSA MISSION STATEMENT
 WE ARE DEDICATED TO PASSIONATELY INSPIRE, EMPOWER, MOTIVATE AND COACH PEOPLE TO ACHIEVE THEIR GREATEST POTENTIAL SO THAT THEY CAN WIN IN LIFE.
BOOTCAMP TULSA CORE VALUES
FAITH
We believe that we can do ALL things through Christ who is our strength and that with God anybody can WIN.
LOVE
We are committed to never giving up on anyone and sacrificing our own good to help someone else win.
TRUTH
We speak, write, coach and act with honesty, integrity and respect at all times.
EXCELLENCE
We choose to bring our best and be our best every single day and to never settle for average in our thinking, attitude or actions. 
COMPASSION
We seek out opportunity to help other's win and choose to treat every person with the highest level of respect and value. 
TEAM
We believe that iron sharpens iron and choose to unselfishly act on what's best for the team to further the mission and help people WIN.
CHARACTER
We choose to do what is right at all times no matter the circumstance.
STRENGTH
We choose to continually grow physically, spiritually, mentally, emotionally, professionally and relationally so that we can be the best we can be. 
CONSISTENT
We unwaveringly execute the BCT SYSTEMS and intensely work hard at what we do knowing that our job has a direct effect on helping other's WIN.
 COMMITTED
We believe in being "all in" to the vision, "sold out" to the team and committed to "owning the moment" at all times.
"At Bootcamp Tulsa you will be a part of a WINNING FAMILY that likes to have FUN. You will create the hope and  FAITH you need so that you can WIN in your FITNESS and WIN IN LIFE! – Coach JC
---
Meet the Bootcamp Tulsa Coaches
Coach JC
Jonathan Conneely, Founder & President of BcT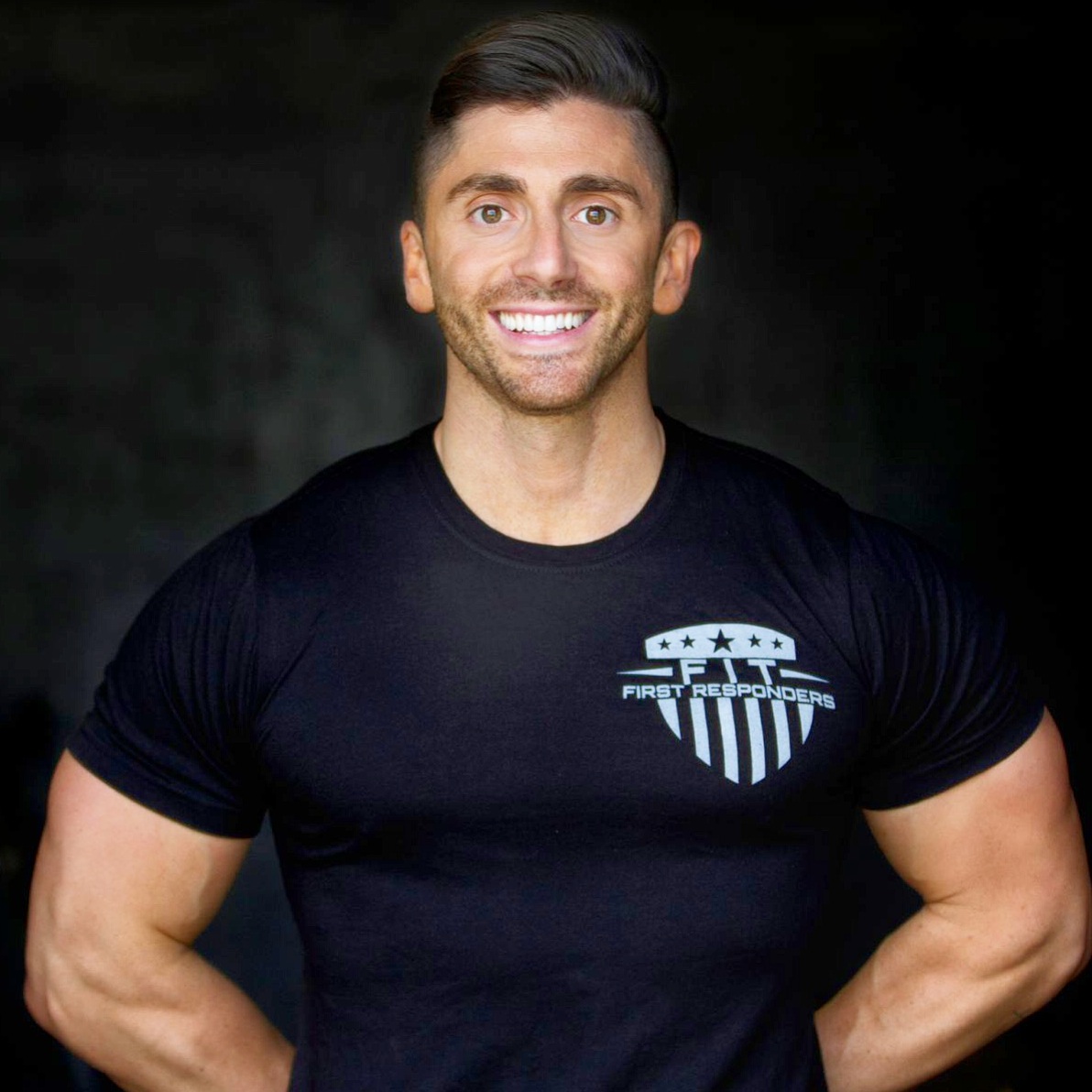 Jonathan "Coach JC" Conneely is one of the top certified Strength and Conditioning Coaches in the Nation. He has been helping people meet their fitness, nutrition and weight loss goals since 1999. Coach JC motivates groups large and small and is dedicated to giving you the tools you need to make lasting life style changes. He offers private and group coaching sessions, customized exercise and nutrition programs and consulting sessions. Coach JC leads the Bootcamp Tulsa team with passion, never-ending energy and positive motivation.
Coach JC is the author of The Secret to Real Weight Loss Success, Your 27 Day Body Transformation Gameplan; author of The Secret To REAL Success and the author of The Secret To REAL Athlete Success.  His popular 8 Week Body Transformation Program, Christian Weight Loss Success for Churches is revolutionizing the way Christians think about their body.
He has trained and consulted with professional athletes, pageant consultants, collegiate sports programs and more.
Coach JC is an in demand speaker and coach brought in to many organizations all over the world to help them WIN.
You can learn more about Coach JC by visiting https://www.CoachJC.com
Credentials
B.S. of Science, Health and Exercise Science
CSCCa Certified Strength and Conditioning Coach
USAW Olympic Weightlifting Coach
Division 1 University Director of Sports Performance
All Natural Bodybuilder
Author
Motivational Speaker
Life Strategies Coach
Contact Coach JC: [email protected]
---
Coach Isaac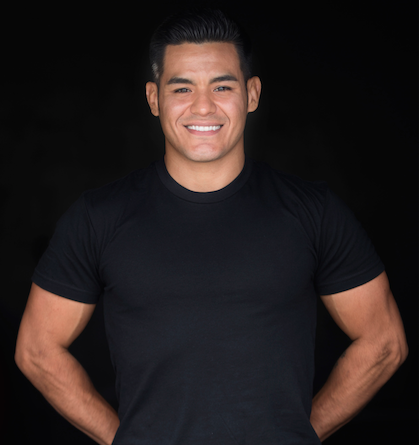 *Bachelors of Science – Criminal Justice
*State of Oklahoma Council of Law Enforcement Education and Training
*Group Training Specialist – National Academy of Sports Science
*NCAA Div. 2 Collegiate wrestler
Contact Coach Isaac: [email protected]
---
Coach Matt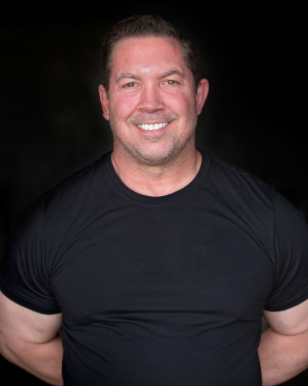 Coach Matt Hughes serves BCT as a sports performance coach. Coach Hughes has been a part of Coach JC's team for the last 7 years. Hughes developed the Strength & Conditioning program at Oral Roberts University where he mentored and gave JC his start in the strength and conditioning profession.
Credentials:
* BS Human Nutrition/Dietetics from Oklahoma State University
* MS Sports administration from the University of Southern Mississippi
* Director of Strength Conditioning Oral Roberts University.
* Assistant strength coach/graduate assistant University of Southern Mississippi and Oklahoma State U.
* Coach at Bootcamp Tulsa
* General manager Rockhouse Gym Stillwater Oklahoma
* Over 20 years combined experience in collegiate strength and conditioning and the health and fitness industry.
*Certified CSCC through the Collegiate Strength & Conditioning Coaches Association
*USAW Level 2 Olympic Weightlifting Coach
Contact Coach Matt: [email protected]
---
 Coach Erin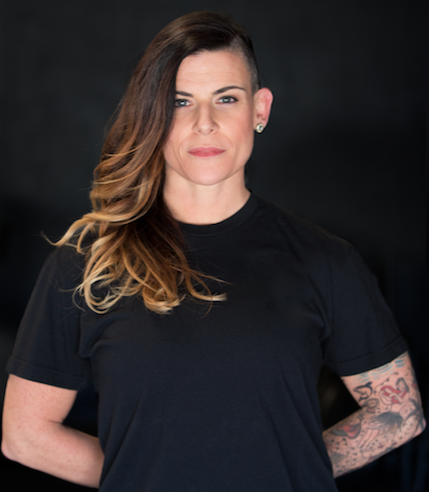 Coach Erin has a keen ability to connect with women and athletes on all levels. Her passion is to help people grow in all areas of their lives. Her classes are sweat-inducing, challenging, safe and fun! Through her coaching, she promotes not only athletic success and reaching weight loss and nutrition goals, but also confidence and self-love. She coaches a wide range of people from youth athletes to Fit First Responders and beginning Bootcampers to weightlifters. Before coaching for Bootcamp Tulsa, she was a client who made personal transformations of her own. Don't be surprised to mix in some dancing and laughs to help you break through those fitness barriers!
Credentials
▪American College of Sports Medicine Certified Personal Trainer
▪USAW Certified Sports Performance Coach
▪Bachelor of Science in Business from Oklahoma State University
Contact Coach Erin: [email protected]
---
Coach Bobby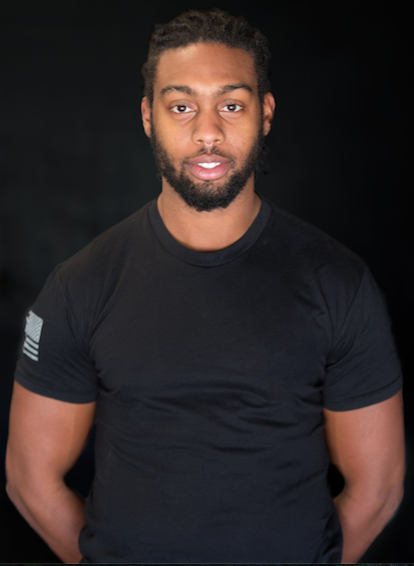 Contact Coach Bobby: [email protected]
---
Coach Miguel

Miguel grew up in Chicago but not many people know he was born in Canada. He moved to Tulsa to attend ORU in the fall of 2003. During college Miguel's interest grew in barbell weight training and his passion for healthy living was ignited. Miguel is a coach of intense focus and passion. He challenges himself with constant learning to not only better himself but those around him. Miguel resides in Tulsa with his lovely wife Robin, where they are devoted parents to their four cats and two dogs
USAW-L1 Certified Weightlifting Coach
Bachelors in Arts & Science- Biblical Studies
Associates in Applied Science
Trained in the Men's DSD program 4+ years
Over 14 years of strength training experience
CPR certified
Contact Coach Miguel: [email protected]
---
Coach AJ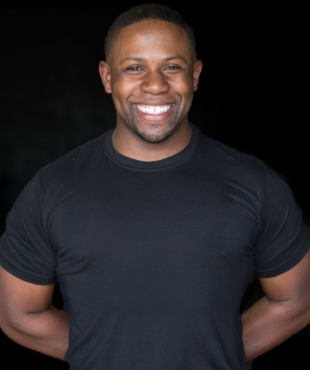 Contact Coach AJ: [email protected]